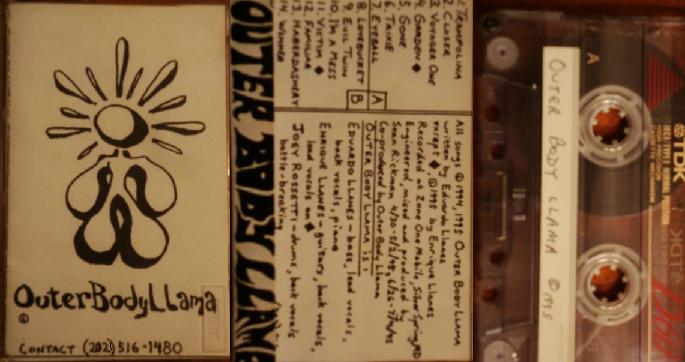 Outer Body Llama's first self release - cassette only- was the infamous "Paraguay Tape" from 1995. It is known as the "Paraguay Tape" because it was purportedly financed by Paraguayan multi media conglomerate IFSA Records. It is available in two different releases but the collectors tend to go for the first one pictured above which references the initial band name: the legendary "Stunted Bat." "The Paraguay Tape" introduced the world to the "Otis" Logo which has much like the Grateful Dead's Lightning Bolt logo or the Rolling Stones Tongue logo become strongly identified with the band. These are not easy to come by and many hard core fans have not managed to get their hands on one! The recordings were made in Silver Spring during the summer of 1995 and produced by Sean Rickman. Many of these songs would be re-recorded for subsequent releases on CD. The bands initial lineup consisted of:
Eduardo Llanes-  Lead vocals, Background vocals, Bass, Piano
Enrique Llanes- Lead vocals, Background vocals, Guitar
Joey Rossetti- Drums, Background vocals, Bottle-breaking
1. Trampolina
2. Closer
3. Voyager One
4. Garden
5. Gone
6. Trixie
7. Eyeball
8. Lovebucket
9. Evil Twin
10. I'm a Mess
11. Victim
12. Familiar
13. Haberdashery
14. Winner
15. Peyote Coyote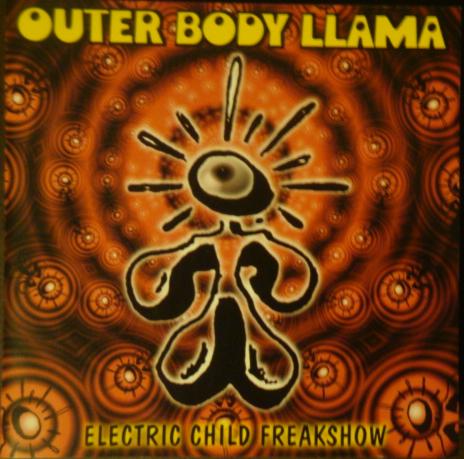 Outer Body Llama's debut CD from 1997 "Electric Child Freakshow". Original copies came with an "Otis" sticker.  It was produced by Sean Rickman and featured the same lineup as on "The Paraguay Tape." However the band was already -in what was to become a trademark- broadening its sound and incorporating additional instrumentation:
Eduardo Llanes- Lead vocals, Background vocals, Bass, Keyboards
Enrique Llanes- Lead vocals, Background vocals, Guitar, Mandolin
Joey Rossetti- Drums, Congas, Background vocals
In addition the following guest musicians: Federico Gonzales Pena, Sean Peck, J.J. Funkwack
1. Rocketship
2. Demon Seed Memory
3. The Offramps
4. Voyager One
5. Neptoon
6. The Electric Child Freakshow
7. Canthavishnu
8. Glasseration
9. Closer
10. I'm' a Mess
11. Oasis
12. Eat Me For Dinner
13. Peyote Coyote
14. Kitten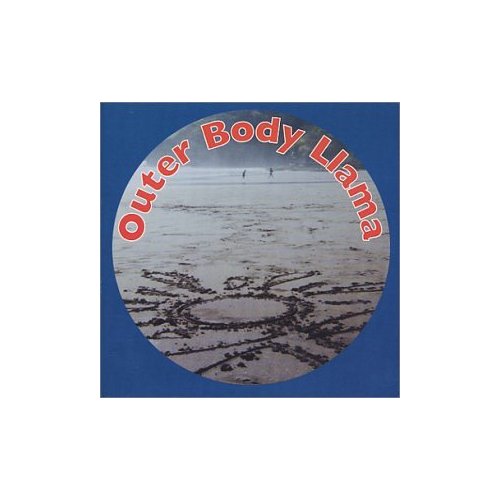 "Outer Body Llama" (known by fans as "The Eponymous One whatever that means..") was released in 2001 and featured
Eduardo Llanes: vocals, bass, keyboards, guitar, harmonies, egg;
Enrique Llanes: guitar, vocals;
Jed Prentice: drums
Guest back up vocals and egg by Rich Bindell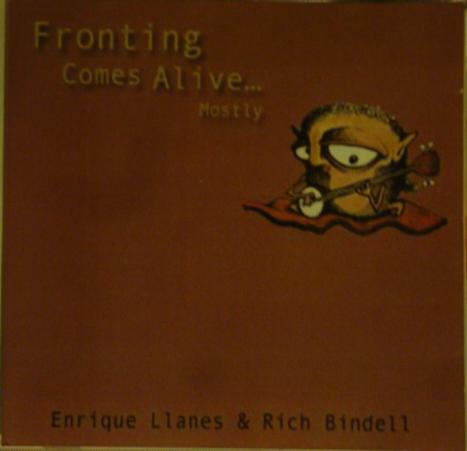 "Fronting Comes Alive....Mostly" is not an Outer Body Llama album but more of a side project - a labor of love actually- by Enrique Llanes and Rich Bindell. It was released as an extremely limited issue to friends in late 2003 and has since become a much in demand collectible of great legend. The band's concept was to ask their friends for short list of their absolute favorite songs and recording one song from each list on a four track recorder. Guests included Bryan Bender and Howard Park while John "Otto" Ottinger provided artwork. Enrique Llanes and Rich Bindell played the following:
Enrique Llanes: Acoustic guitar, electric guitar, singing, sitar, tiny keyboard, mandolin, EBow, any and all guitar effects
Rich Bindell: Singing, bongos, congitas, table-top, thighs, kazoo, tongue clicking, tambourine, shakers, egg, mbira dzavadzimu (sans deze), foreign accents.
CD1
1. Brandy You're a Fine Girl (originally by The Looking Glass) 2. I Will (originally by The Beatles) 3. Jockey Full of Bourbon (Originally by Tom Waits) 4. King of Pain (originally by The Police) 5. People Ain't No Good (originally by Nick Cave & the Bad Seeds) 6. Against the 70s (originally by Mike Watt) 7. Lakeside Park (originally by Rush) 8. Right in Time (originally by Lucinda Williams) 9. I Wanna Be Your Dog (originally by Iggy Pop) 10. Watching the Wheels (originally by John Lennon) 11. Mother and Child Reunion (originally by Paul Simon)12. I Had to Tell You (originally by Roky Erikson) 13. Crosstown Traffic (originally by Jimi Hendrix)
CD2
1. Shelter From the Storm (originally by Bob Dylan) 2. Where is My Mind? (The Pixies), 3. Behind the Wall of Sleep (originally by The Smithereens, 4. Beautiful Love (originally by Julian Cope), 5. Far Away Eyes (originally by the Rolling Stones) 6. (What a) Wonderful World (originally by Sam Cooke) 7. Get Me Away Fom Here I'm Dying (originally by Belle and Sebastian), 8. Summer Highland Falls (originally by Billy Joel), 9. Answering Bell (originally by Ryan Adams) 10. California Stars (originally be Wilco & Billy Bragg, Woody Guthrie) 11. Saturday Sun (originally by Nick Drake) 12. She Wanted to Leave (originally by Ween) 13. All I Want is You (originally by U2) 14. The Ocean (originally be Led Zeppelin)
"Easy From Now On"  was the follow up to the 2001's Outer body Llama album. Recorded by the band themselves it was finished in 2004 but has remained unreleased and is known as the band's "Black Album", . Fan demand in addition to the great reception accorded to the album's tracks which have become live concert staples may be weighing on the band to consider issuing it. There is yet no artwork. The band members for the album were:
Eduardo Llanes

vocals, bass, keyboards
Enrique Llanes

guitars, vocals
Stu Price 

bass

 
1.Anyone Can See
2.Familiar
3.Stronger
4.Haberdashery
5.Asylum
6.Abduction Day
7.Nothing We Can Do
8.Flamethrow Girl
9.Trouble with You
10.Jetpack Sister
11.Day After Day
12.Break it Down to Fall
13.Slowpoke
14.Glimmer-Enrique
15.Bubble Gum

16.Change My Ways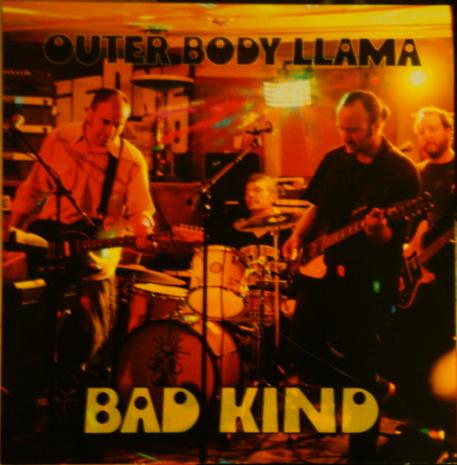 The "Bad Kind" EP was released in 2007 to much jubilation and featured the current lineup:
Eduardo Llanes
Enrique Llanes
Andrew Keener
Rich Bindell
It was recorded at Zax Trax in Frederick Maryland. The cover photo was taken by DC noted photographer and Eastern Market boho Joe Shymanski with the layout designed by Tara Alvarez. Zack Mabie appeared on "Captain Caviar". The full song listing is as follows:
1. Bad Kind
2. Battleground State
3. Good Old Days
4. Days Were Wide
5. Captain Caviar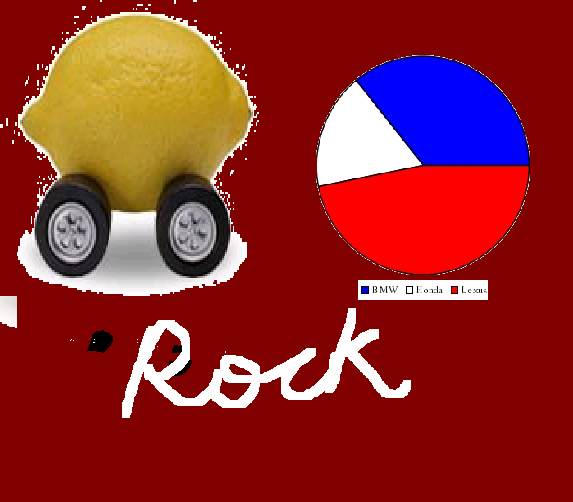 The much talked about Lemon Rock Pie side project reunited Eduardo Llanes with original Outer Body Llama drummer Joey Rossetti. Recording of the rock opera came to a close in 2008 and the project has been set for imminent release for a while now. A couple of songs have already become staples in OBL's set lists although some  with notably distinct arrangements. Some demo CDs of Lemon Rock Pie have began circulating and creating a buzz around DC.